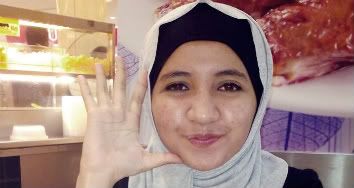 Apa Yang Dikatakan Dengan Permulaan.
Blog ini ditubuhkan bukanlah untuk bercerita atau berbual kosong semata-mata. Tetapi untuk mengaplikasikan jari yang telah diberikan untuk menaip. Sekiranya didapati blog ini kurang lah best, disarankan korang hendaklah menghentakkan kepala kedinding sebanyak tiga kali dan teruskan membaca. Kerana korang hanya mampu merasai kelainanya dan mendapati bahawa blog ini sungguh 'Pehh!' selepas hentakan tersebut. Blog ini sungguh membosankan dan tiada intipati yang berguna jadi dalam keadaan korang yang kurang normal diakibatkan oleh hentakan tiga kali, korang akan lebih bergaya membacanya dalam keadaan begitu.
Kau Muzik Di Blog Aku.
Am I?
Friday, July 22, 2011
Susah rupanye nak jage banyak hati ni. Somehow we are trying to be cool enough but yet people still thought that we ignore them. I try to be the best that I can, but according to the previous behaviour I had shown just now, I'm not trying to be rude towards you. It didn't meant anything. I'm not yelling at you, not even close to curse at you or whatsoever related to it. This is definitely
under my control. I will not do that to you because I have a fully respect for you. I'm just not talking to you. Maybe it is a big deal to you, but I don't meant it that way. Please. Believe me. And I know Mama felt that way too, that I ignore you. Whatever it is, You treat Mama well and so do us. You gave Mama something that worth for living. I am terribly sorry to you Ayah. Well I guess I'm not as good as your other children.


I'm sorry Mama, Ayah. I do better next time.

Goodbye.
FACEBOOK
TWITTER