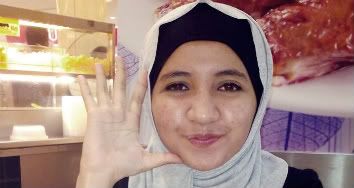 Apa Yang Dikatakan Dengan Permulaan.
Blog ini ditubuhkan bukanlah untuk bercerita atau berbual kosong semata-mata. Tetapi untuk mengaplikasikan jari yang telah diberikan untuk menaip. Sekiranya didapati blog ini kurang lah best, disarankan korang hendaklah menghentakkan kepala kedinding sebanyak tiga kali dan teruskan membaca. Kerana korang hanya mampu merasai kelainanya dan mendapati bahawa blog ini sungguh 'Pehh!' selepas hentakan tersebut. Blog ini sungguh membosankan dan tiada intipati yang berguna jadi dalam keadaan korang yang kurang normal diakibatkan oleh hentakan tiga kali, korang akan lebih bergaya membacanya dalam keadaan begitu.
Kau Muzik Di Blog Aku.
I'D LIE
Saturday, March 13, 2010
i'd lie when i said i can do all stuff by my own
i'd lie when i said i don't need someone by my side
i'd lie when i said i'm happy all the way up
i'd lie when i said i'm strong enough to facing hard time,
ALONE
.

i just lie but seriously, i'd lie because of some reason.

the thing is, i'm afraid of being happy because,
whenever i get too happy, something bad always happens.
and i'll break down just because of that.

so lie, is the best solution to hiding the truth.

Goodbye.
FACEBOOK
TWITTER