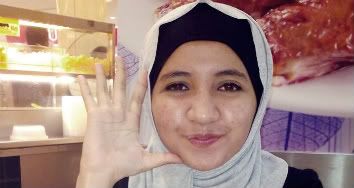 Apa Yang Dikatakan Dengan Permulaan.
Blog ini ditubuhkan bukanlah untuk bercerita atau berbual kosong semata-mata. Tetapi untuk mengaplikasikan jari yang telah diberikan untuk menaip. Sekiranya didapati blog ini kurang lah best, disarankan korang hendaklah menghentakkan kepala kedinding sebanyak tiga kali dan teruskan membaca. Kerana korang hanya mampu merasai kelainanya dan mendapati bahawa blog ini sungguh 'Pehh!' selepas hentakan tersebut. Blog ini sungguh membosankan dan tiada intipati yang berguna jadi dalam keadaan korang yang kurang normal diakibatkan oleh hentakan tiga kali, korang akan lebih bergaya membacanya dalam keadaan begitu.
Kau Muzik Di Blog Aku.
w-h-y
Monday, February 8, 2010
i put a spell on you so you won't be able to forget me. but now, who's the one who got

spell

, cause it seems that i'm the one who got spell by you.

why do i have to love someone who'd had love by someone else? why you comeback? why i welcome you? why someone has to cried when i'm with you? why i can't even forget every single things about you? why i love you?

so many 'why'. and somehow i tried to

gave up

on you. but the more i tried to, the more i

can't

.
'' back then i swore i was
gonna marry him someday but
i realize that was biggest

Goodbye.
FACEBOOK
TWITTER