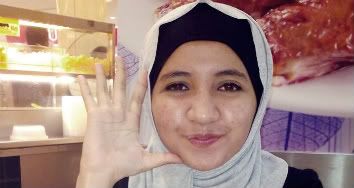 Apa Yang Dikatakan Dengan Permulaan.
Blog ini ditubuhkan bukanlah untuk bercerita atau berbual kosong semata-mata. Tetapi untuk mengaplikasikan jari yang telah diberikan untuk menaip. Sekiranya didapati blog ini kurang lah best, disarankan korang hendaklah menghentakkan kepala kedinding sebanyak tiga kali dan teruskan membaca. Kerana korang hanya mampu merasai kelainanya dan mendapati bahawa blog ini sungguh 'Pehh!' selepas hentakan tersebut. Blog ini sungguh membosankan dan tiada intipati yang berguna jadi dalam keadaan korang yang kurang normal diakibatkan oleh hentakan tiga kali, korang akan lebih bergaya membacanya dalam keadaan begitu.
Kau Muzik Di Blog Aku.
welcome 2010 !
Friday, January 1, 2010
now , it's official . we just take a step closer to 2010 . yet , maybe this year will be much better for us . let's hoping 2010 promised us a happiness and also bring us to the new world where we could do things that we

love

and

passionate

about . left all the regrets of the last year behind and looked forward what we should faced now .

for me , i'm

just being me

. nothing will ever changed instead of my age , or maybe my height or my weight . but i'm really looking forward to see the changes . haha . if theres any lahh kan . haha . ok , cut the crap . haish actually , my wish is i'm just hoping for my family to

reunited

again . since lately my mom and my brother seems not really get along with each other . i know why , and i don't think i should share here with you guys because this is

really really personal

. sorry . btw , have a very great new year eve

ever ! that's all from me . thank you .



* love all the followers . xoxo !

Goodbye.
FACEBOOK
TWITTER