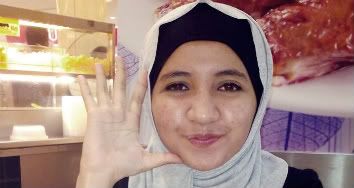 Apa Yang Dikatakan Dengan Permulaan.
Blog ini ditubuhkan bukanlah untuk bercerita atau berbual kosong semata-mata. Tetapi untuk mengaplikasikan jari yang telah diberikan untuk menaip. Sekiranya didapati blog ini kurang lah best, disarankan korang hendaklah menghentakkan kepala kedinding sebanyak tiga kali dan teruskan membaca. Kerana korang hanya mampu merasai kelainanya dan mendapati bahawa blog ini sungguh 'Pehh!' selepas hentakan tersebut. Blog ini sungguh membosankan dan tiada intipati yang berguna jadi dalam keadaan korang yang kurang normal diakibatkan oleh hentakan tiga kali, korang akan lebih bergaya membacanya dalam keadaan begitu.
Kau Muzik Di Blog Aku.
omgosh !
Friday, August 28, 2009
omg , omg , omg !
korang !

gud news

untuk fans

Hilary Duff

. u know what , nanti

'Gossip Girls'

season 3

HILARY DUFF

ade ! hah ? Yeap ! she would join the cast . but only for 6 episodes .

nevermind lahh

. asal ade dye suda . aku pun

tak percaye

gak

mule-mule

but then search kat yahoo and

it's true

yaww ! gembire jea hati aku nie . hahaha .

i'm gonna watch it for sure

! dah lame gile tak tgk dye berlakon . so

hopefully

sgt dpn tgk .

seriously

tak tahu nak ckp ape .

gembire sgt

. haha . poyo siot . macam

HILARY DUFF

tuh

kakak

aku plak kan . :DD
So , heres the picture

HILARY DUFF

and

PENN BADGLEY

. He's one of the actor yg belakon dlm cite

'Gossip Girls'

tuh jugak . Aww ,

aren't they cute

? haha . Sorry BLAKE LIVELY ,

HILARY DUFF

is way better than you . haha .

HILARY DUFF

would

played a roled

as

OLIVIA BURKE

and of coz

PENN BADGLEY

as

DAN HUMPHREY

. Want to see more , click this link :
Hilary Duff at the Gossip Girls set
.

Can't wait

for the season 3 to come .
**psst.. act , i've never intrested in this Gossip Girls things . But , maybe i should since HILARY DUFF would be part of it . haha . :DD
Labels: hoorey

Goodbye.
FACEBOOK
TWITTER