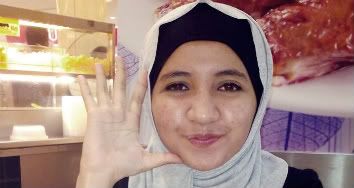 Apa Yang Dikatakan Dengan Permulaan.
Blog ini ditubuhkan bukanlah untuk bercerita atau berbual kosong semata-mata. Tetapi untuk mengaplikasikan jari yang telah diberikan untuk menaip. Sekiranya didapati blog ini kurang lah best, disarankan korang hendaklah menghentakkan kepala kedinding sebanyak tiga kali dan teruskan membaca. Kerana korang hanya mampu merasai kelainanya dan mendapati bahawa blog ini sungguh 'Pehh!' selepas hentakan tersebut. Blog ini sungguh membosankan dan tiada intipati yang berguna jadi dalam keadaan korang yang kurang normal diakibatkan oleh hentakan tiga kali, korang akan lebih bergaya membacanya dalam keadaan begitu.
Kau Muzik Di Blog Aku.
Unspoken Love ..
Saturday, May 23, 2009
♥ Yes , I do like u . And if I've got a chance ,
Maybe I'm goin' to love u .

Why it's to difficult for u to see that I'm exist in this world ?
Am I not good enough for u ? I look silly when I'm desperately begging for u love .
And the worst part is , u didn't ever noticed it .

Yes , maybe u are already belong to someone else .
Too bad for me , bcause that girl isn't me .
But , nvm boy . As long as I can see smile on ur face ,
that's the precious things I ever wanted .
Is to see ur happiness . ♥
Labels: LOVE

Goodbye.
FACEBOOK
TWITTER