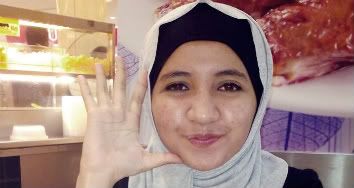 Apa Yang Dikatakan Dengan Permulaan.
Blog ini ditubuhkan bukanlah untuk bercerita atau berbual kosong semata-mata. Tetapi untuk mengaplikasikan jari yang telah diberikan untuk menaip. Sekiranya didapati blog ini kurang lah best, disarankan korang hendaklah menghentakkan kepala kedinding sebanyak tiga kali dan teruskan membaca. Kerana korang hanya mampu merasai kelainanya dan mendapati bahawa blog ini sungguh 'Pehh!' selepas hentakan tersebut. Blog ini sungguh membosankan dan tiada intipati yang berguna jadi dalam keadaan korang yang kurang normal diakibatkan oleh hentakan tiga kali, korang akan lebih bergaya membacanya dalam keadaan begitu.
Kau Muzik Di Blog Aku.
. Senior Of 2009 .
Saturday, May 23, 2009
Is this it

?!?! I don't really believe that

I'm a senior

, damn ! but anyway before this year is done ,

I'm gonna make sure I have a whole lot of fun . Gotta make the most of this final year , And no , fun doesn't mean smokin' or drinkin' beer

. I'm gonna make the most of my opportunities here . Do what I should do without think about others .

Talkin' to boys and put aside that fear

, yeah ,

I gotta work on that part of my game

, I don't call it that but it's pretty much the same .

I'm not out to get the hottest boy , But one that will fit well in my world . I'm not lookin' for a one-night stand , What I want is someone to hold my hand . And just be able to chill and do whatever we feel

. But I'm tellin' ya , this year is gonna be off the chain , I had to write this because my anticipation I could not contain . So all you boys out there you better be aware , Because for the

Emancipation of me

you better prepare . Brought back those thoughts of having someone always by your side , And making them happy becomes a

matter of pride

. Because if you really care you'll do anything to make them happy , It's the truth and I really don't care if that sounds crappy . It's the feeling that you get just when you see them smile ,

That's when you know all your sacrificing has been worthwhile

. It's been such a long time since I've actually had that in my own life , But you've got to start somewhere even if it is with full-blown strife . I wish these boys actually knew what was coming to them ,

They won't know this is me even if I already knew them

.

♥

Goodbye.
FACEBOOK
TWITTER