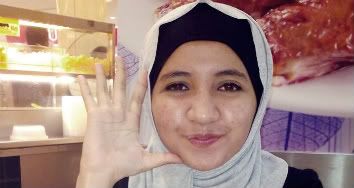 Apa Yang Dikatakan Dengan Permulaan.
Blog ini ditubuhkan bukanlah untuk bercerita atau berbual kosong semata-mata. Tetapi untuk mengaplikasikan jari yang telah diberikan untuk menaip. Sekiranya didapati blog ini kurang lah best, disarankan korang hendaklah menghentakkan kepala kedinding sebanyak tiga kali dan teruskan membaca. Kerana korang hanya mampu merasai kelainanya dan mendapati bahawa blog ini sungguh 'Pehh!' selepas hentakan tersebut. Blog ini sungguh membosankan dan tiada intipati yang berguna jadi dalam keadaan korang yang kurang normal diakibatkan oleh hentakan tiga kali, korang akan lebih bergaya membacanya dalam keadaan begitu.
Kau Muzik Di Blog Aku.
Will be continue..
Sunday, May 20, 2012
Due to my laziness, my blog will be

under the consructions

, until the day I have the feeling to write again. I've tried too, but I lost the excitement that I used to have before while I'm blogging.
This thingy might be take a long journey, but I'm hoping during the time I'm willing to write something in it. Whatever it is, I'm doing well in my life right now. Alhamdulillah. Till then, Assalamualaikum.
Fierce and love : Sharifah Nur Syamiera ♥

Goodbye.
FACEBOOK
TWITTER